Eva De Vil and Princess Miki - Gayer and Sluttier
Eva De Vil and Princess Miki - Gayer and Sluttier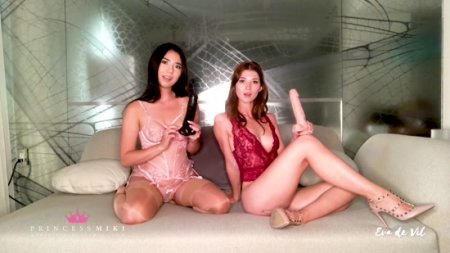 All this time you've been jerking off for women, insisting that you're straight, yet there's an inexplicable anomaly in your sexual fantasies. Cock. And it's been getting more and more frequent as you dive deeper into submission and we encourage you to explore these gay urges.
Princess Miki and I want to release the little cock hungry whore inside you that's struggling to get out. It's so entertaining to liberate you, to see how quickly you start to beg for more. We want to train you to please cock after cock, worshiping and idolizing it. We want to paint you into a meat orgy with us as the puppet masters, controlling the use of your slutty mouth.
We want you to accept how much you want to do it, that it's not merely a selfless act of servitude, but you WANT it. Yes, there he is, our greedy, slutty, little gay boy...
Added: 11/10/19
Price: $14.99 USD